Celebrity Astrology, Vastu
Numerology & Fengshui
Consultant
Rashi Gaur is a renowned Astrologer, Vastu & Feng Shui Expert, Numerologist, Pyra-Vastu Expert, Influencer and a Mentor.

Her purpose is to simplify Vedic Knowledge to bring its goodness to the Modern World. She believes in taking this ancient knowledge and wisdom forward to people to help them attain a happy, harmonious, successful and a well-balanced life and she does so through consulting, teaching, conducting workshops and speaking at seminars. Knowledge shared is knowledge gained. type specimen book. She has authored more than 200 articles as a subject matter expert and has been a practicing Consultant for 15 years. In her area of work, she has often been invited by many reputed setups – Dainik Jaagran, Dainik Bhaskar, Wedding Vows, Hindustan Times, Home Online, The Bulbul Shop, India Ahead TV, Magicka etc – to contribute with her articles, talk shows and to speak at their seminars.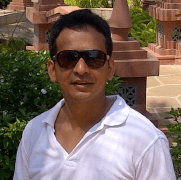 REAL PEOPLE. REAL RESULTS.
Rashi has a deep understanding and is a subject matter expert in her domain. What I admire is the fact She continues to invest time and expand on her already vast knowledge regularly. Having engaged her professional expertise for the past many years, I am delighted and grateful with the positive impact her counsel and guidance has had on my life. In short - Rashi is simply Awesome!
Abhinandan Saikia, New Delhi.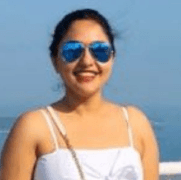 REAL PEOPLE. REAL RESULTS.
Ma'am has been my family's astrologer and she is just outstanding with her work. She is patient and understanding at the same time. Her remedies are easy to do and she is flexible as well. She will fill you with positive energy despite your problems. I vouch for her, she is the best!
Shveta Prakash, New Delhi.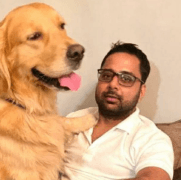 REAL PEOPLE. REAL RESULTS.
She helped me achieve a lot of positivity and abundance in my life .... In a short span of time ... And by doing very simple and effective procedures. I continue to seek her guidance .... For every small and big thing of my life ....
Shamik Nandi, Gurgaon.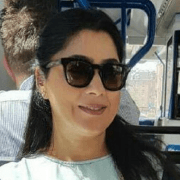 REAL PEOPLE. REAL RESULTS.
I have been consulting Rashi for a very long time and she has brought in such a remarkable positive change in my life....... She is now a dear friend and one of the best vastu consultants I know.......... God bless u rashi and continue to make a difference in as many people u come across...... U are doing a great job
Deepa Pal, Gurgaon.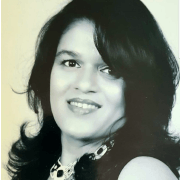 REAL PEOPLE. REAL RESULTS.
Rashi in every way is a thorough professional who gives you the right tips on Vastu and Fengshui without burning a hole in your pocket. The suggestions she gave us for our rented home made it fill with positive energy. Thank you Rashi.
Deepa Kirodian, Gurgaon.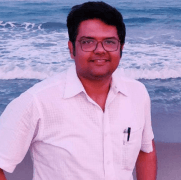 REAL PEOPLE. REAL RESULTS.
One of the best Vastu, Feng Shui Consultant in Delhi NCR. Has good hold on the subject and teaches remedies with reasoning. Good listener, very responsive even on chats. Reply to queries even after meeting. Highly recommended.
Rahul Choubey, Gurgaon.

REAL PEOPLE. REAL RESULTS.
I was never a firm believer of Vastu Shastra. Rashi Gaur has not made me change the way I used to think about Vastu but has also shown direct results in my house as well as offices. Her science is accurate and really cost effective with great results.
Batush Pal, Film Producer

REAL PEOPLE. REAL RESULTS.
Great experience with Rashi. She is highly professional and gives great upayas/advice that you will start to see the differences in your life. It is either black or white with her and she doesn't confuse her clients. She is extremely responsive - she will always message back to the questions and concerns and understands the urgency (if any). This is the reason we are still attached with her with every step of our lives.
Neha Chawla, Pennsylvania

REAL PEOPLE. REAL RESULTS.
Last year, I, along with my family shifted from Ranchi to Delhi after 26 years. Before shifting to my new house in Vasant Kunj, I was advised by Rashi about very simple things as per Vastu in my house. Everything started falling into place so beautifully both at personal and professional end. I have a daughter of marriageable age and to my surprise offers for her marriage have started coming after some Vastu additions in the house by Rashi.
Dr. Neeru Johri, New Delhi
Courses Offered
Wealth, Power & Success
This is a Vastu and Feng Shui based Workshop that has been designed for tapping into and attracting WEALTH, POWER AND SUCCESS!
Course was Fantastic
Your course was very structured to the point with a lot ....
Wonderful & Eye opening Experience
Got to learn many new things on Vastu Shastra, wealth ....
Very Structured & Logical
Simple guidelines given to understand & enhance ....
It is a BIG HIT
This course gave me an insight of what Vastu is ....
Content was very well documented
Thank you for this super informative workshop ....
Video Gallery
Explore the tips & tricks towards a happy & propsperous life.
Your answers are waiting
Do you want
to know your
Destiny Number
A FREE Numerology Calculator to help find your
strongest personality traits based on your birth date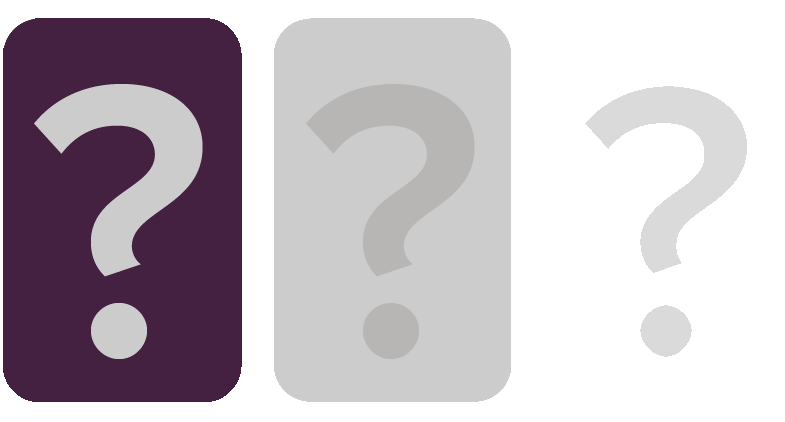 The Wisdom
Explore the tips & tricks towards a happy & propsperous life.
RASHI GAUR IN THE NEWS
"A relationship where one can express themselves
freely without the fear of being judged is wonderful!"